Authors Abroad has taken the success of its UK visits on holiday! We work with over 1000 international schools across 75 countries. If you are planning an overseas visit we are here to help.
—
What can we provide?

Having worked with over 1,000 leading International and Bilingual schools in over 75 different countries from 2008 to the present day, Authors Abroad is unequivocally the No 1 organiser worldwide of inspirational author, poet, illustrator and storyteller visits!

Building a relationship

We work closely with individual schools to make sure that all requests, expectations and specific needs are met so that the visit runs smoothly and to plan, and our dedicated team works hard to ease the burden of organisation on the school by arranging flights, book supply and accommodation when required. As a result, schools come back to us year on year.

Planning Your Visit

We are constantly adding exciting new people to our roster, which means we can continue to offer schools a great choice of people, for all age ranges in school from 3 to 18 years old. Schools often browse our website for ideas, but we are always happy to discuss requirements with schools in person, and advise on session planning, as well as discuss specific themes or add ons like CPD sessions.

Providing books to support your visit

Authors Abroad arranges the shipping of books from the UK prior to the arrival of the visiting author. This aspect of our service is much valued by our school hosts, and is available on a sale or return basis, so there is no risk to the school. Book letters for parents explaining how their children can purchase a book on the day of the visit are also provided.


Fees and Travel arrangements

Daily fees are kept to a very sensible level and regarded as being great value for money – that's one of the reasons we have such a high rate of re-bookings. By working with multiple schools on many visits, schools often reap the benefit of shared travel costs, therefore saving significantly on travel expenses, and putting overseas author visits within reach of most.

Peace of Mind

We continue to work with many of the leading International school organisations across the world including COBIS, GEMS, BSF, ESF, Cognita, Nord Anglia, Taaleem, St Andrews, Dulwich, Yew Chung and QSI and we also work closely with British Council. You can be assured that by arranging your school author visit with Authors Abroad, you will receive a top class visit to inspire and enthuse your students and staff, with efficient and expert organisation, saving you time, stress and money.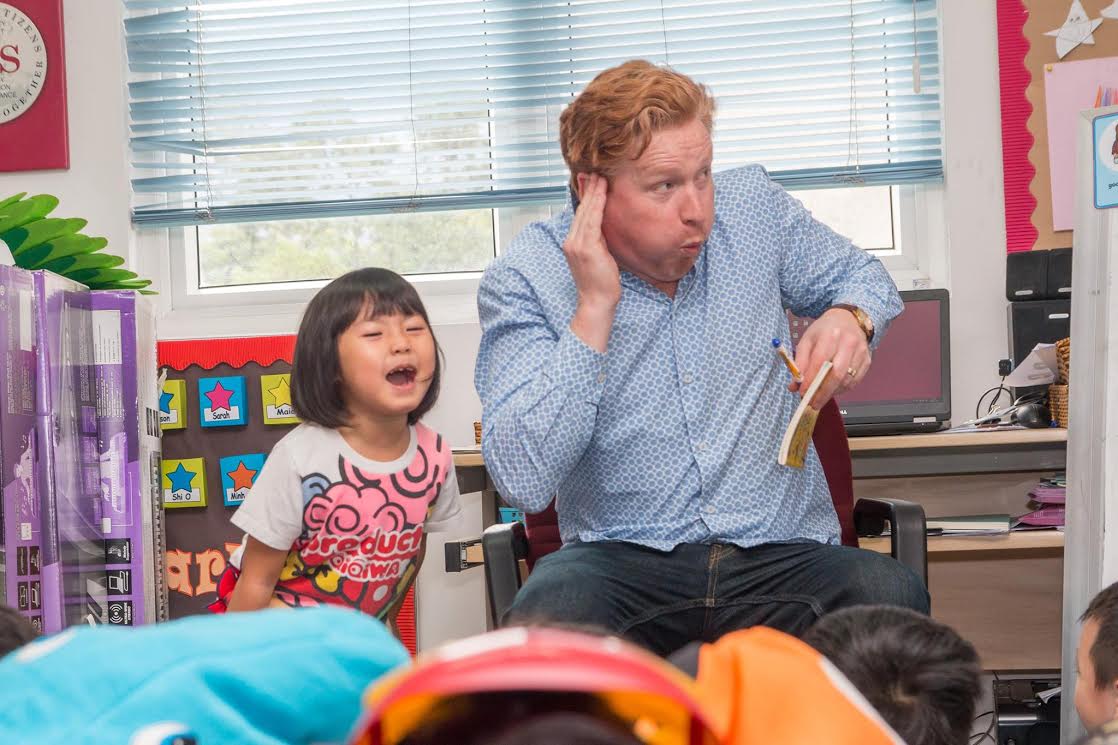 If you would like to book an author or simply ask us a quick question please use the form below and someone from our team will be in touch.
(*Required Field)